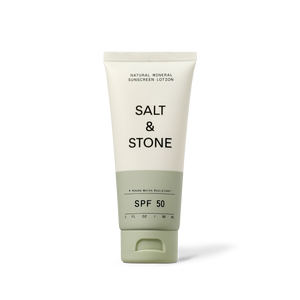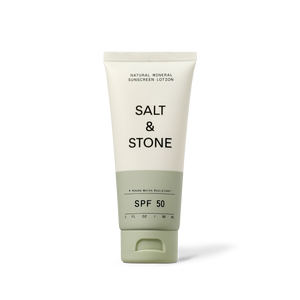 On Sale
SPF 50 Sunscreen Lotion 88ml

Protect your skin everyday with lightweight SPF 30 Sunscreen Lotion from Salt and Stone. Formulated with hyaluronic acid, this innovative product delivers a non-greasy solution that moisturises and soothes the skin, while shielding your skin from harmful UV rays.
How to use
Apply generously and evenly 15 minutes before sun exposure. Reapply at least every 2 hours or after 80 minutes of swimming or sweating.
Ingredients: Hyaluronic Acid, Rosehip Seed Oil, Avocado Oil.