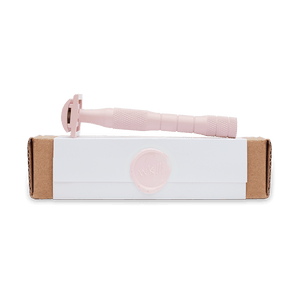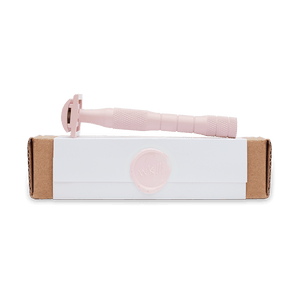 On Sale
Reusable safety razor 120mm

Available in a lush range of colours, the Well-Kept Safety Razor delivers a shaving experience like no other. Featuring a unique single blade design, this remarkable creation offers a superior shave, helping to reduce irritation. 
After a lot of research and product testing, we've found that safety razors provide the greatest shave. Though traditionally used by men, there is absolutely no reason women can't enjoy their sophisticated and superior results.
Safety razors are far more gentle on your skin and dramatically decreases irritation because they use a single blade rather than the multi-blade cartridges you're most likely used to.
These razors can be used with a shave oil, rather than soap or shaving cream, which allows you to shave and moisturise simultaneously.
Safety razors are a far more sustainable option. They are made to last a lifetime, contain no plastic, and the blades have very minimal packaging.
Finally, although the initial investment is significant, safety razor blades are a fraction of the cost of multi-blade cartridges and will save you in the long run.
Ingredients: Solid Brass