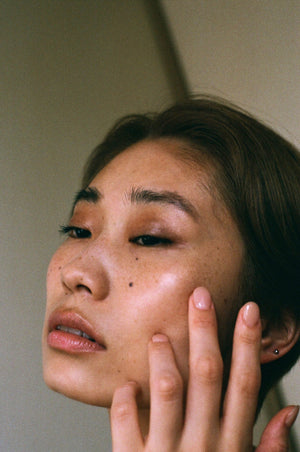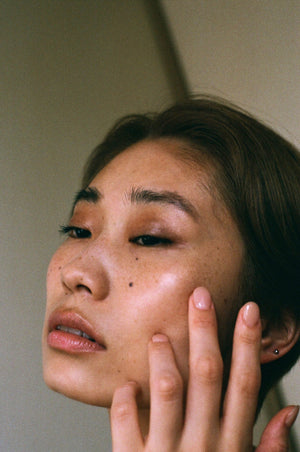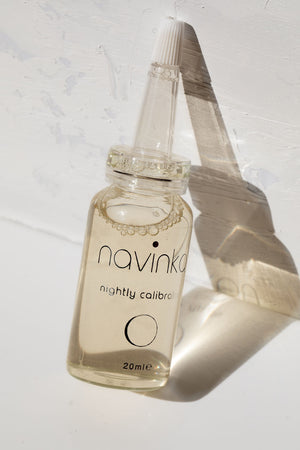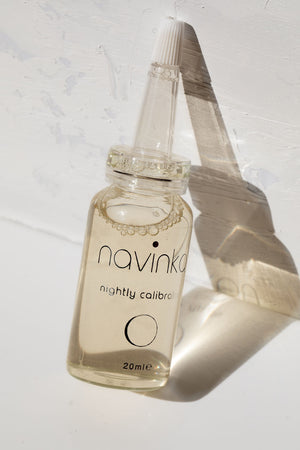 On Sale
Nightly Calibrator 20ml

The gentle, non-irritating formula of the Nightly Calibrator is created with pure natural ingredients, free from parabens, sulphates, fragrances and artificial colours. Experience the beautifying sensation of a gentle exfoliator, as this remarkable solution gently dissolves dead skin cells, while protecting the skin from premature ageing.
How to use
Use nightly. After cleansing with our 2 Step Cleanser and pat drying, gently massage a few drops onto your face and neck. For best results follow by our T-Zone + Cheeks - hydrating serum.
Ingredients: Water, Hyaluronic Acid, Propanediol, Mandelic Acid, Phytic Acid, Lactic Acid, Sambucus Nigra (Elderberry) Fruit Extract, Saccharide Isomerate, Lactobacillus Ganoderma Lucidum (Reishi Mushroom) Extract, Lentinus Edodes (Shiitake Mushroom) Extract Ferment Filtrate, Salicylic Acid, Sclerotum Gum, Sodium Ascorbyl Phosphate, White Tea Extract, Potassium Sorbate, Sodium Lactate.