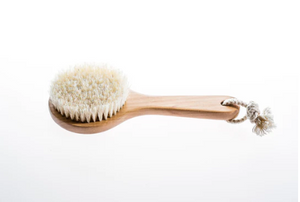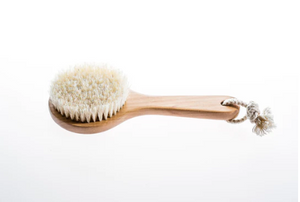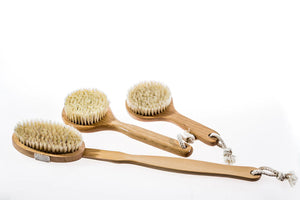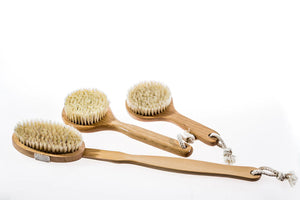 On Sale
Natural Bristle Body Brush


Our natural bristle brush is made from the finest boar hair bristle. Dry body brushing helps keep pores clear & the skin active to assist the body in its cleansing process detoxifying the lymphatic system. This natural brush has a soft bristle that lightly removes dead skin cells & stimulate blood circulation even in hard to reach areas like your back.

Length of brush: 20cm
Length of handle: 11cm
Diameter of head: 8.5cm
Length of bristles: 2cm

– Chemical Free
– Helps stimulate skin microcirculation
– Cellulite reduction
– Smoother softer skin
– Detoxifies the lymphatic system
– Quick & easy
– FSC Certified wood
– Made under fair trade conditions

Always ensure your skin & brush are dry before body brushing. Stroke brush in an upward movement using light strokes towards major lymph nodes in the body, such as the groin, armpits & base of neck. Its best to start at your legs & work your way up the body, adjusting pressure accordingly. Follow dry body brushing with bath or shower and finish off with our organic body oil.