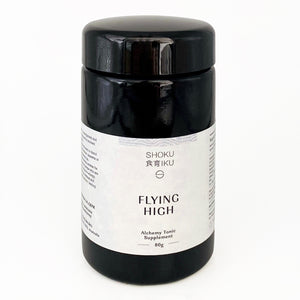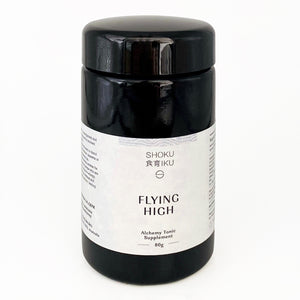 On Sale
FLYING HIGH Alchemy Tonic Supplement 80g

You'll be flying high with the remarkable formulation of this Alchemy Tonic Supplement. Featuring an enhancing blend of Astragalus, Cordyceps and Goji, this caffeine-free, energy boosting formula is the perfect solution for increased stamina throughout the day.
An ultimate caffeine free energy booster for athletes and busy and active people who are looking for a formula to improve energy, strengthen and build the skeletal and muscular structure, and promote healing.
How to use
Make tea with warm-hot water
Blend with your preferred milk and coconut oil
Add to your favourite smoothie
Upgrade your snack and dessert recipes
Made in Australia from extract powders of imported organic and/or wild harvested ingredients.
Recyclable and biodegradable packaging.
Please consult professionals if you have any disorders, are on any medications, or pregnant or breastfeeding.
Ingredients: Astragalus, Cordyceps, Eucommia, Dandrobium, Tribulus, Siberian Ginseng, Goji.