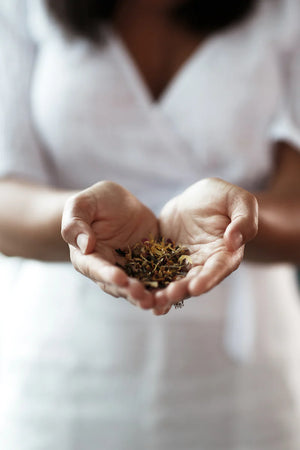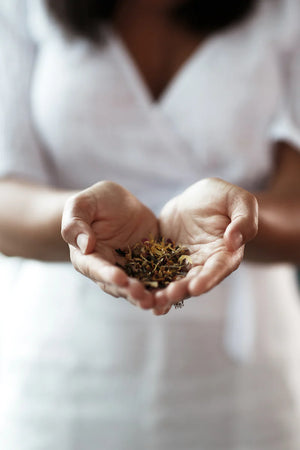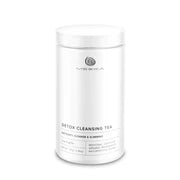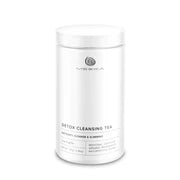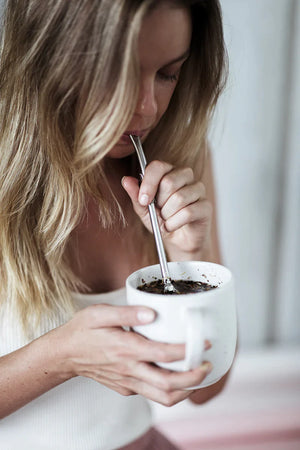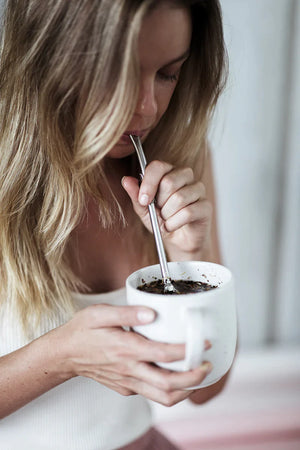 On Sale
Detox Cleansing Tea

Loose Leaf Tea | 70g

CLEANSE / DETOXIFY / SLIMMING / WITH NATURAL PROBIOTICS / INCREASES THERMOGENESIS, ACCELERATES CALORIE BURN / BOOSTS METABOLISM & ENERGY LEVELS / SUPPORTS APPETITE / REDUCES BLOATING / RICH IN ANTIOXIDANTS.

Our naturopath has carefully selected this blend of organic herbs, to naturally support detoxification & your metabolism to assist in weight loss. Herbs used in this blend, including Garcenia Gambogia, Dandelion Root, Ripe Pu-erh Black Tea, Sencha Green Tea & Cayenne Pepper offer therapeutic qualities. They have traditionally been used to support healthy metabolic function, stabilise blood sugar levels & help curb sugar cravings along with being used to help support healthy function of the liver & kidneys plus aide the clearance of toxins. Ripe Pu-erh is a fermented tea which has probiotic health benefits to help support your gut & intestinal function. This is an earthy & sweet grounding blend offering notes of Ginger, Cinnamon & Spearmint with hints of Dandelion & Fennel along with slight warmth from the Cayenne Pepper.


BREW

- Australian made
- Certified Organic Ingredients
- Developed by Accredited Naturopath
- Medicinal
- Handcrafted 




1 TEASPOON PER 250 ML 90 DEGREES


For best results tea should be consumed 3 times a day. Tea can be re-infused up to 2 times 

 


GINGER


Ginger (Zingiber officinale) is a stimulating tonic for the digestive system. It has been found to reduce cramping, gas & nausea. Ginger has been indicated for motion sickness & morning sickness in pregnancy for hundreds of years. Ginger increases peripheral circulation which increase blood flow, helps to detoxify the body from toxins & stimulates oxygen transport to the body's cells. In Western Herbal Medicine it is also used as an anti-inflammatory throughout the body & to increase immunity to prevent invasion of bacteria & viruses.

DANDELION LEAF
Dandelion leaf (Taraxacum officinalis). The leaves of dandelion are used to assist in the removal of uric acid by the kidneys. This cleansing action is used in the treatment of skin conditions such as acne, rosacea & eczema. Dandelion is a source of vitamin A & many other beneficial minerals.

DANDELION ROOT
Dandelion root (Taraxacum officinale) is widely regarded as a supreme liver tonic used extensively by herbalists to improve digestion & stimulate liver detoxification.

SENCHA GREEN TEA
Sencha Green tea (Camellia sinensis) has higher therapeutic properties than black tea. Green tea acts as a nervous system stimulant & thus has been effective in the treatment for fatigue & headaches. The active compounds in green tea also have an inflammatory modulating activity. Sencha is known to improve heart health by having a tonifying affect; & potentially decreasing the risk of arteriosclerosis, high cholesterol & other cardiovascular conditions. Sencha contains a significant amount of catechins, which are a known potent antioxidant. Catechins fight & prevent cell damage.

FENNEL
Fennel (Foeniculum vulgare) is one of the most effective carminitives, which helps to relieve digestive cramping & spasms. It relaxes the smooth muscles of the intestines which may relive griping & flatulence. Fennel is also an effective anti-inflammatory herb, further helping the function of the digestive system.

LICORICE
Licorice (Glycyrrhiza glabra) has been used for many years as a general body tonic. Licorice has been found to in particular tonify the adrenal glands, which may help your body to cope in times of stress. Licorice aids in the digestive processes by soothing inflammation in the stomach & intestines, creating a healing barrier. Licorice is a great well known anti-inflammatory.

GARCINIA CAMBOGIA
Garcinia Cambogia health benefits includes promoting weight loss, reducing depression, suppressing appetite, aiding cholesterol level, treating gastric ulcers, promoting fat metabolism & inducing ketosis. Other benefits includes improving blood flow, increasing endurance & fighting inflammation

RIPE PU-ER
Ripe Pu-erh black Tea For more than 1,700 years, the Chinese have been drinking Pu-erh tea especially as a digsetif after a heavy meal. The tea has a deliciously mellow & deeply earthy flavour & is traditionally aged underground. In recent years, studies investigating the health benefits of Pu-erh tea have shown that it has antioxidant effects & may assist in reducing weight loss.

SPEARMINT
Spearmint (Menthe spicata) main active compound, menthol, has a soothing & calming effect which can help relax nerves & muscles in the body. Spearmint can also help calm digestive issues such as upset stomachs, excess wind & indigestion.

MANDARIN PEEL
Mandarin Peel (Citrus reticulata) comes packed with antioxidants. It can provide up to 80% of your total daily vitamin C requirement. Helping neutralize the harmful toxic effects of free radicals. This makes your skin look younger & healthy.

HIBISCUS
Hibiscus (Hibiscus rosa-sinensis) has traditionally been used to regulate fluid balance & promote overall health. It has been found to improve skin conditions, promote adequate circulation & improve digestive issues. These amazing benefits come from the phytochemistry of the plants, as it contains citric acid, malic acid, anthocyanins & quercetin.

LEMON PEEL
Lemon peel (Citrus × limon) has been used medicinally in South East Asia way back in the 10th century BC. Lemon peel is jam-packed with vitamins, even more than its juice, being a rich source in vitamin C, betacarotene & calcium. They are an excellent source of citrus bioflavonoids that are potent antioxidants which reduce oxidative stress in the body, along with dampening inflammation in the body.

CAYENNE PEPPER
Cayenne pepper (Capsicum annuum 'acuminatum') can stimulate your body's circulation & reduce acidity; it's a powerful, spicy little pepper that offers many health benefits. It's used to help digestion, including heal upset stomach, slow intestinal gas, stop stomach pain & as a natural remedy for cramps. It's also used for conditions of the heart & blood vessels — including to improve poor circulation, reverse excessive blood clotting, lower high cholesterol & prevent heart disease.

SAFFLOWER PETALS
Safflower petals (Carthamus tinctorius) Safflower tea drunk regularly by men & women of all ages as a preventative measure; its healing benefits reduce cholesterol buildup in arteries & thins the blood reducing risk of strokes, while depositing antioxidants in the blood to boost the immune system.

INGREDIENTS Organic Ginger, Dandelion Root, Organic Sencha Green Tea, Dandelion Leaf, Organic Fennel Seeds, Organic Licorice, Garcenia Gambogia Powder, Organic Spearmint, Organic Ripe Pu-erh Black Tea, Mandarine Peel, Lemon Peel, Hibiscus, Cayenne Pepper, Powder, Safflower Petals.