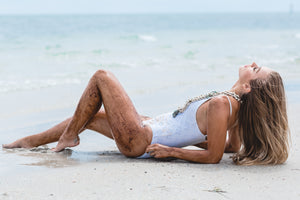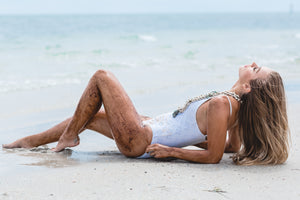 On Sale
Coffee Scrub

Cinnamon / Raw sugar / Sea salt

200g
Exfoliation is critical in order to access, feed & boost new skin cells. Dead skin cell buildup can create an impenetrable layer, making the use of high quality skincare ineffective. Our Coffee scrub is formulated with coffee & cinnamon combined together will exfoliate & stimulate your blood flow which helps targets cellulite, stretch marks, psoriasis & acne. Epsom & Sea Salt detoxifies your skin whilst the Coconut & Sweet almond oil hydrate & repair your skin leaving it healthy, soft & radiant.  This blend is formulated to perfection as its extremely indulgent & works like no other.
How to use
On wet skin apply desired amount onto your body. Massaging in circular motions working your way up the body to help stimulate your lymphatic system & blood flow. Rinse well & pat dry skin, for extra hydration follow with Meeka body oils. Not to be used on the face.

It DOES NOT CONTAIN - Sulphates, Artificial Preservatives, Fluorides, Parabens ,Mineral Oils, Palm Oil, Synthetic Chemicals, Additives, Fragrances, Colours, Artificial Emulsifiers, Non Gmo & is Non Toxic.

- Australian made
- Vegan Friendly
- Not tested on animals
- Cruelty free
- 100% natural
Ingredients:Organic Arabica Coffee Exfoliant, Brown Sugar, Sweet Almond Oil, Epsom Salt, Celtic Sea Salt, Organic Coconut Oil, Organic Cinnamon Bark Essential Oil, Organic Avocado Oil, Vitamin E.